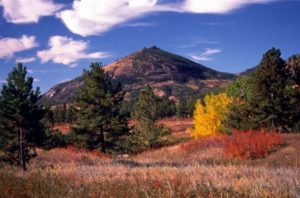 If you want to live in a place with Western hospitality, small town values, and all life's necessities with that personal touch, then Malta and Phillips County is where you want to be!
Whether you prefer indoor activities like movies, shopping, museums and eating out; or outdoor hiking, fishing, hunting, swimming, and bird watching you can find it here.  Add to that, low crime rates, great schools, and a thriving business district.
Our summers are warm and sunny, it's not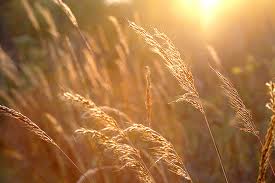 unusual for temps to get into the upper 80's and low 90's.  Sunrises in the summer, will take your breath away!  In the winter, it gets and stays cold enough to freeze our lakes and reservoirs to provide some amazing ice fishing!  Did we mention you can often catch the Northern Lights!
Here are some resources to help you in your decision to relocate to our little slice of Heaven on the prairie.
Real Estate and Home Projects Area Demographics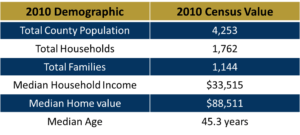 Two real estates agencies service Malta and Phillips County.  Whether you are looking for an in-town house, mountain retreat, farm/ranch, or lake cabin, our real estate agents will help you find it.
If a custom new home, addition or a remodel project are in your future, our area includes several construction companies, carpenters, electricians, plumbers, hardware and lumber stores to help get your project done, without a costly trip out of town!  Our Members Listing is a great place to start!
Schools
Phillips County contains four school districts, each servicing a different geographical part of the county.  Malta is the largest district, and supports students in the central portions of the county, as well as the city of Malta. Dodson Schools is located on the western edge of the county.  Whitewater Schools covers the northern border, while Saco School District stretches to the eastern border.
All of the county schools are dedicated to their students, blending a mix of strong education curriculum with an encouragement in extra-curricular activities including sports, performing arts, FFA, Key Club, Close Up and other student organizations.
Healthcare
Phillips County Hospital and Family Health Clinic, located in Malta, is dedicated to providing quality essential medical services to people living in our area.  There are several specialists who regularly visit the hospital, to supplement the daily provided healthcare services.
In addition, our area offers chiropractic care, a dentist, and county health nurse.  Check our Member Listings for details.
Our local drug store, Valley Drug can provide your over the counter as well as prescription needs.
If you or one of your family members are in need of continuing care, the Hi-Line Retirement Center, may be a good fit.
Police, Fire and Emergency
Phillips County Sheriff's Department, Phillips County and the City of Malta Volunteer Fire Department and Phillips County Ambulance  service (all located in Malta) are on call 24/7 for any emergencies that may arise.  The Phillips County Airport can facilitate air transport if the urgent need is present.
Utilities
Electric services are provided by Big Flat Electric.  Natural Gas services is through Montana-Dakota Utilities.  The local Phone and Internet provider is Triangle Communications.
Kids Programs
Malta and Phillips County is a great place to raise a family!  We have several options and programs directed at enriching our kids lives, and giving them healthy, active outlets.
T-ball, Softball and Little Leagues
Malta City Skatepark
Flag Football
Malta Trails System
Boy and Girl Scouts Chapters
Story time at the Library
Malta Swim Team
Soccer Leagues (fall)


Clubs and Organizations
Giving back and supporting our community is one of the reasons we have such a strong bond.  There are many national and local clubs and organizations available for your membership.
Kiwanis
Rotary
Chamber of Commerce
Toys for Tots
Malta Shrine Club
Duck's Unlimited
Phillip's County Community Fund
Card Clubs
Bible and Religious Studies Groups
Book Clubs
Malta Technology Committee
Culture and the Arts
We may be small, but you would be surprised at how much happens in our area!  Shakespeare in the Park and Missoula Childern's Theater are annual programs.  The Phillips County Museum and Great Plains Dinosaur Museum hosts periodic events with speakers, entertainment and historical presentations.  They both carry unique gifts and the County museum boasts a line of Montana history books and Montana Made products to purchase.
Malta is also becoming a hot spot for music and comedy shows!  Several times a year we will host comedians  and bands from across the country, a night of fun is guaranteed!
There isn't a lack of musical talent in our area.  The VFW's monthly Jam Session brings out some of the best in our area for a Sunday full of dancing and music!
Recycling
Malta Opportunites, Inc. accepts aluminium cans and cardboard for recycling.